S.W.A.G., Stuff We All Get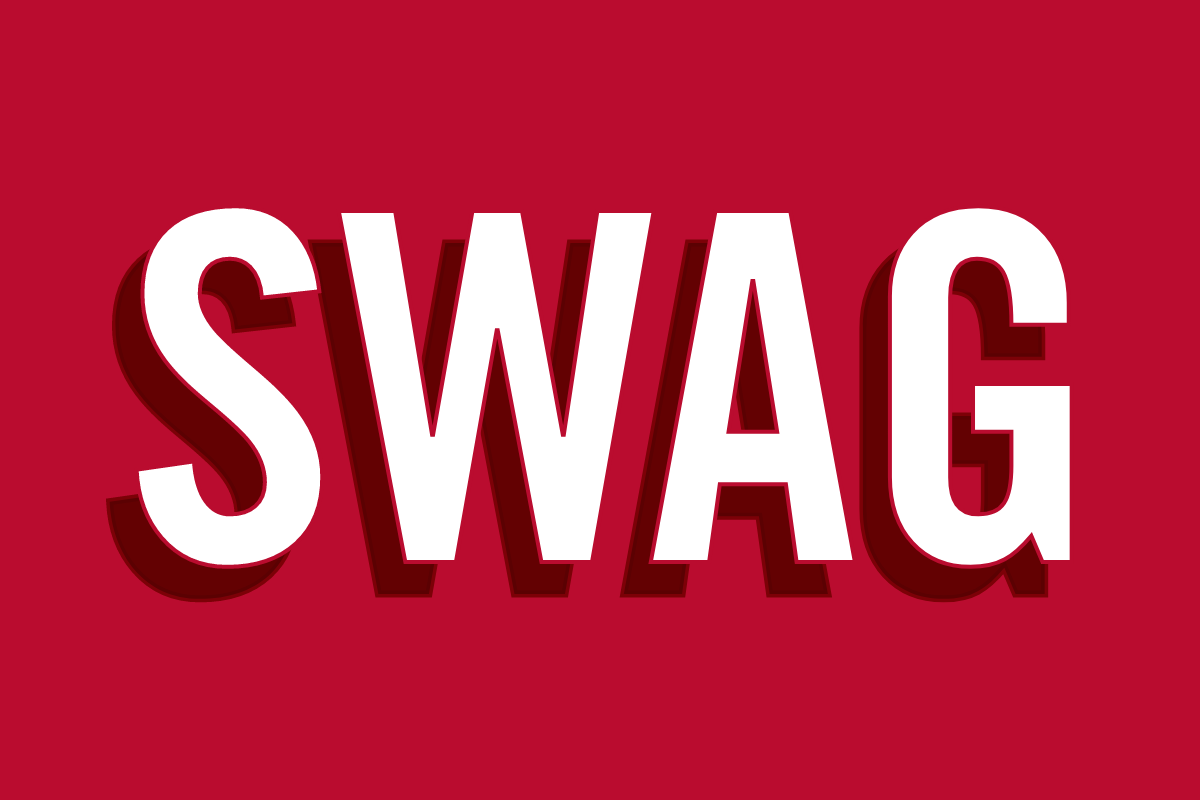 If Michael Scott didn't make it clear enough, swag means branded promotional items that you give to your target audience. It's no secret that everyone loves free stuff—and that certainly includes University of Georgia donors, alumni and students.
Benefits of giving your audience swag
Swag helps keep your audience engaged.
Swag makes people feel special. I mean, who wouldn't rather get something than be asked for something?
Swag incentivizes someone to give. It might be because you made them feel a little guilty by sending them a gift, so they give in return. Or, you might blatantly use swag as motivation to give, i.e., "Give any amount to receive a free decal."
Swag creates brand ambassadors. T-shirts turn individuals into walking advertisements for your cause! (GEP recently secured a planned gift simply because someone wanted a necktie they saw another donor wearing, and those ties are only available to Heritage Society members.)
All swag is not created equal
When it comes to choosing the perfect bit of swag, the possibilities are endless. It can be as simple as a branded sticker, coffee mug or the previously mentioned t-shirt. There are definitely items that are more popular than others. The key to ordering the perfect item lies in knowing your target audience. A younger audience might like tech stickers, whereas an older audience may prefer a travel mug. If you have the opportunity, pull together a small test group and poll them on their preferences.
Once you've got the item narrowed down, it's time to focus on the design/artwork. While a logo might be the most straightforward option, think a little more creatively. Our audience may already have several mugs with UGA logos. You want to give people something fresh that not everybody has—items they will cherish and actually want to use. Do you have a slogan or catch phrase people love (never bark alone)? Find a way to make your item unique.
Feeling inspired? Ready to order some swag?
Visit the UGA approved vendor list to find a vendor that best fits your needs. Or, contact my top recommendation, Jane Sylvester, Brand Experience Consultant with Vernon South.
Whatever you end up producing, don't forget to run your design(s) by Kipp Mullis for trademark approval before placing your order.
https://www.dar.uga.edu/wp-content/uploads/HeaderImage.png
800
1200
Emily Munnell
https://dar.uga.edu/wp-content/uploads/UGADAR-logo-horizontal2.png
Emily Munnell
2021-11-15 10:55:43
2021-11-15 10:55:43
S.W.A.G., Stuff We All Get