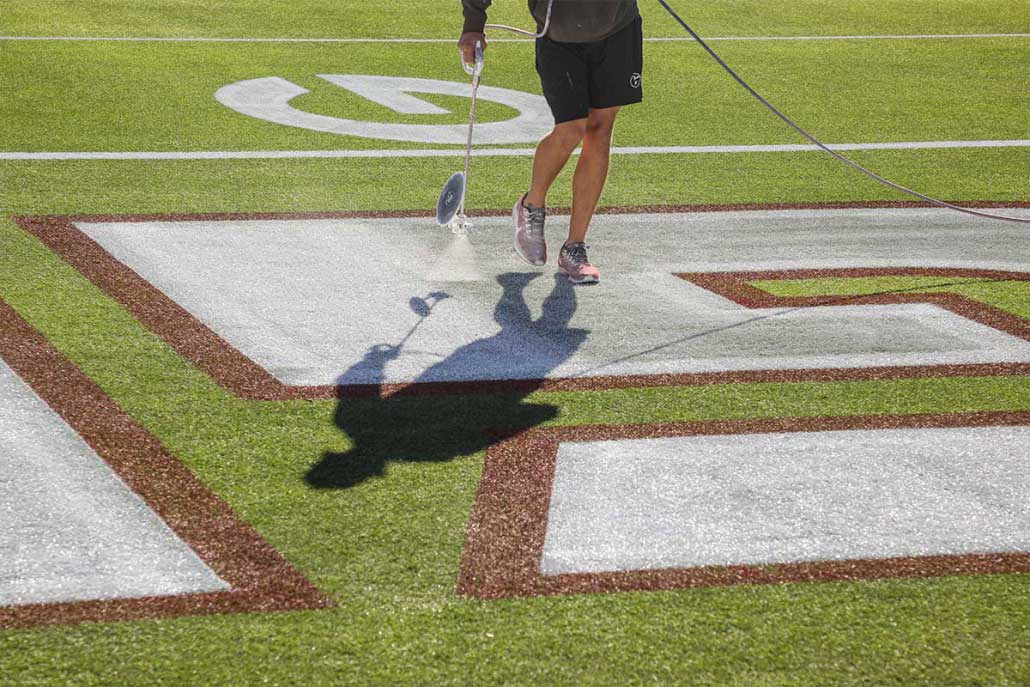 As we anticipate the season's first kickoff in Sanford Stadium, Athens is humming with preparation. An important part of this work includes painting Dooley Field with the familiar Super G as well as the yard lines, hash marks and end zones. These lines are critical for our team and fans for understanding how the game is played—and won. DAR has been preparing for this next season in a similar way through our work on the strategic plan.
In March 2018, we launched our mission, vision and values, which have helped build our division's culture. However, through feedback provided in an employee satisfaction survey, it was clear we needed to align our team around a shared strategy, so that we could better understand what success looks like as a division, not just as individuals or units. This discovery led to the development of division-wide priorities and goals.
DAR leadership has worked diligently over the past few years, outlining 16 division-wide goals that align with the university's five-year strategic plan. They organized each of these goals within broader, mission-driven priorities. Each goal also includes key performance indicators (KPIs) that measure performance over time, so we can develop data-driven strategies that lead to success.
The strategic plan will serve as our own field of play with yard lines, hash marks and end zones. It will help us better understand how to work together and win together. The preparations have been made. Let's SIC 'EM!
Collaboration – Integrate and communicate across teams to work towards shared goals
Improve DAR employee engagement and experience
Increase collaboration among schools, colleges, units and the central DAR office
Enhance integration of technology for maximum security and productivity
Diversity & Inclusion – Cultivate a diverse and inclusive environment that infuses our daily work
Support and sustain an inclusive work environment
Recruit and retain underrepresented individuals at all levels in the organization with a focus on senior and mid-level roles
Engagement – Create meaningful connections and experiences for UGA alumni, parents, students, donors, and friends
Reach more Bulldogs with positive, engaging communications
Build a more engaged alumni community through diverse events, programs, volunteer, and student mentoring opportunities
Create a stronger pipeline for alumni engagement through meaningful student activities
Educate and actively engage students in career development and mentorship
Partnerships – Cultivate dynamic industry partnerships that expand UGA's footprint, help students and improve our communities
Cultivate foundation partnerships that secure future transformative philanthropic support
Cultivate industry partnerships that expand UGA's footprint, help students and improve our communities
Philanthropy – Connect our alumni, parents, employees, students and friends' philanthropic aspirations to the university's priorities
Increase alumni giving to the university
Increase total dollars given to the university
Support UGA strategic priorities through fundraising efforts
Enhance the level of services provided by the Foundation and maintain a commitment to fiduciary care
Manage investments for financial success
https://www.dar.uga.edu/wp-content/uploads/DefiningtheWin-Tyler-August-2021-Blog_sized-1030x687-1.jpg
687
1030
Emily Munnell
https://dar.uga.edu/wp-content/uploads/UGADAR-logo-horizontal2.png
Emily Munnell
2021-09-08 23:44:01
2021-09-10 11:44:14
Defining the Win for DAR