New Segments vs. Existing Segments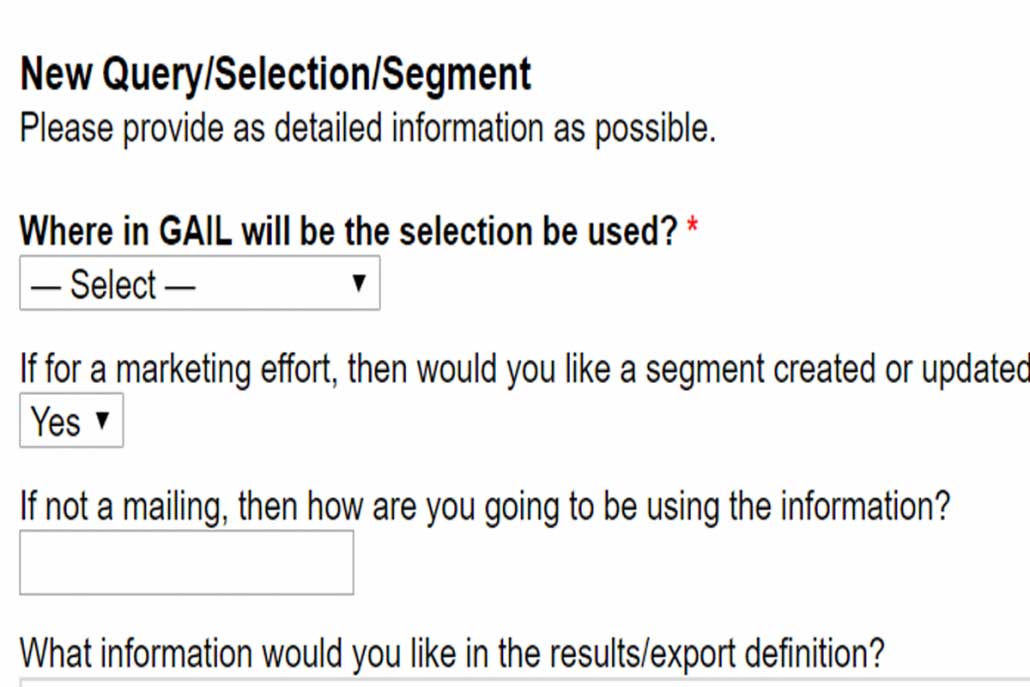 As our division and our efforts continue to grow, so does the information stored in our database. This means a continual increase in the number of segments housed in GAIL. To conserve space and reduce confusion among users, let's explore ways to reduce the number of new segments being created. Here are a few ways you can help us out!

1a. Before creating a new segment, search to see if one already exists.

1b. Additionally, if you get the error shown when saving a segment, that means there is a segment already out there that matches the one you're creating. Consider using the existing segment instead of saving the new one.
2. If you can't find what you need, is there one that can be updated? For example, can previous year's donor segment be updated for this year?
3. To help make it easier to search for segments, please make sure to name your segments to match your selection, rather than naming it to match your marketing effort. This will also make it simpler to use one segment in multiple efforts!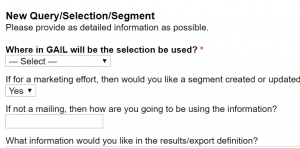 4. Let us manage your segments for you! When you submit an AskIT ticket for a new selection(s), you can now request that your segment(s) be created as well! Select the help topic "Reporting and Query/New Query or Selection Request" or Reporting and Query/Selection Refresh." it will ask if you would like a segment created or updated.
As always, if you have any questions, please reach out to Olivia Engesser (eude.agu@ressegn) or ude.agu@tiksa.
https://www.dar.uga.edu/wp-content/uploads/gail-selection.jpg
687
1030
Laura Nwogu
https://dar.uga.edu/wp-content/uploads/UGADAR-logo-horizontal2.png
Laura Nwogu
2020-09-21 11:53:43
2020-10-26 10:37:02
New Segments vs. Existing Segments